Information literacy and information behavior
Research on information behavior investigates how people interact with information: How do people search for information (e.g. using traditional or digital media)? How do they use information, for example to make decisions for future action? Which cognitive, motivational and emotional variables and which other boundary conditions influence these behaviors?
The ZPID analyzes (domain-specific) scientific information behavior and develops training programs that foster information literacy for different target groups, for example students, doctoral candidates, and scientists.
Another focal topic of research is »Epistemic Beliefs and Critical Scientific Thinking«. It is analyzed how beliefs about the nature and the formation of knowledge shape our use of scientific information. Furthermore, it is explored how these beliefs may be modified to foster the acquisition of knowledge.
Further research investigates information behavior related to daily topics, for example »health« of people at different ages.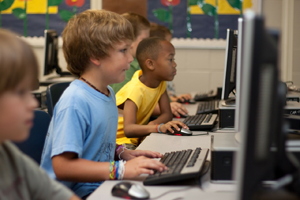 To investigate these topics, the ZPID cooperates with other national and international research institutions. Within the Leibniz Association, the ZPID works with partners from the Leibnitz Research Alliances »Leibniz Education Research Network (LERN)1« and »Healthy Ageing2«.
Projects and Research Topics
The project »PHILMS« – Personality, Health Information Literacy, and Information Seeking Behavior in Multiple Sources
investigates Health Information Behavior of Adults: Determinants of the Use of Multiple Sources for Obtaining Information on Physical and Mental Health Complaints more about »PHILMS«
The focal topic »Epistemic Beliefs and Critical Scientific Thinking« – deals with individuals' perceptions of scientific knowledge and their mechanisms of change. A main focus thereby lays on how students deal with conflicting scientific information. more information
The focal topic »HILK« aims at devising a knowledge test assessing adults' health information literacy. The test is used to explore research questions related to health information literacy in different populations.
more about »HILK«
The project »BLInk« (2012-2015) analyzed scholarly information literacy in psychology students and developed an intervention to foster the corresponding skills.
more about »BLInk«
Applying a longitudinal design, the project »WisE« (2013-2016) analyzed structure and development of novices' professional knowledge networks in the domains of psychology and computer sciences.
more about »WisE«
The project »GInKA« (2014-2015) investigated health information literacy in middle-aged and older adults and aimed at developing and evaluating training concepts.
more about »GInKA«
URLs of external links on this page:
http://www.leibniz-education.de/?lang=en
http://www.leibniz-gesundes-altern.de/en/start/