PubPsych
Discover Psychology
PubPsych is a new open access psychology information retrieval system with a European focus.
www.pubpsych.eu aggregates more than 1 million references on psychological literature, tests, treatment programs and research data from European and American scientific-information producers.
High-quality indexing and in-depth abstracts
Latest search engine technology
Search interface available in English, Spanish, French, and German
PubPsych promotes the idea of open access in psychology, serving the worldwide academic communities by delivering excellent scientific information.
PubPsych is a joint project of

Leibniz Institute for Psychology Information (ZPID)
Universtitätsring 15
54296 Trier
Germany
info@zpid.de
www.zpid.de


Institut de l'Information Scientifique et Technique
(INIST-CNRS)
2 allée du Parc de Brabois
54519 Vandoeuvre-lès-Nancy
France
www.inist.fr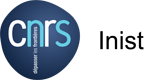 Centro de Ciencias Humanas y Sociales (CCHS-CSIC)
C/Albasanz, 26-28
Madrid 28037
Spain


National Library of Norway (NB)
Henrik Ibsens gate 110
NO-0255 Oslo
or
P.o. Box 2674 Solli
NO-0203 Oslo
Norway
www.nb.no


Additional psychology data segments licensed from:
U.S. National Library of Medicine (NLM)
National Institutes of Health
Department of Health and Human Services
8600 Rockville Pike Bethesda, MD 20894
USA


Education Resources Information Center (ERIC)
c/o CSC
655 15th St. NW, Suite 500
Washington, DC 20005
USA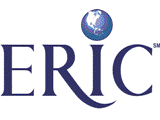 Data Archiving and Networked Services (DANS)
Anna van Saksenlaan 10
2593 HT The Hague
The Netherlands
or
P.O. Box 93067
2509 AB The Hague
The Netherlands
dans.knaw.nl